The Story of Bull Mountain Resort
Visiting Arkansas for a log cabin vacation is like taking a step outside of the hustle and bustle of city life. From the moment you enter the scenic drives, you will instantly forget what life was like before embarking on your log cabin Arkansas family vacation.
Family cottage vacations Arkansas are available year round with unique entertainment opportunities with every season. The summer months provide hiking, trout fishing, scuba diving, and swimming pool fun. As the seasons change, the leaves take on a new, vibrant color as do the activities in Arkansas. Winter activities include day hikes, caverns, and more.
Finding the right space for your family log cabin vacations in Arkansas do not have to be limited to log cabin rental. There are cottages and condos for vacationers who wish to keep a bit of those daily luxuries during their vacation to the Arkansas scenic lands. Staying comfortable during your vacation means just as much as having a ton of fun.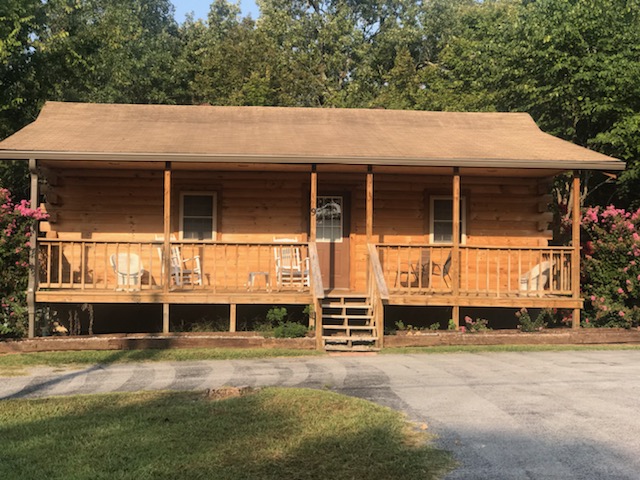 The log homes and cottages available for your Arkansas family vacation are all non-smoking single and multi-family units. You can reserve either a one or two-bedroom unit. The breathtaking views, sparkling waters and positive fishing report all make the Arkansas family vacation one to top the list.
Bull Mountain Resort offers every comfortable amenity and more for those wishing to walk in the wilderness and sleep in the warmth and comfort of a traditional home. The units come stocked with heating, air conditioning, full equipped kitchen, coffee maker, microwave, dishes, cable television, and even the linens you will need during your stay.
The proximity of the units to the great outdoors is ideal for the Arkansas family vacations who wish to take a few steps, catch a nice trout for dinner and then walk back inside to prepare for that fish fry.
In the heart of the Ozark Mountains is a little piece of paradise. With the Bull Shoals Lake and the White River attracting more and more visitors every season, the time has come to take a different angle on the family vacation. Arkansas is the place to be and Bull Mountain Resort is the optimal location.
When choosing a family vacation in the wilderness, it is important to keep sunscreen, first aid kits and bug spray with you at all times. Prevention and preparedness is worth the bit of extra time and weight when hiking or fishing. Have fun on your
Arkansas family vacation.